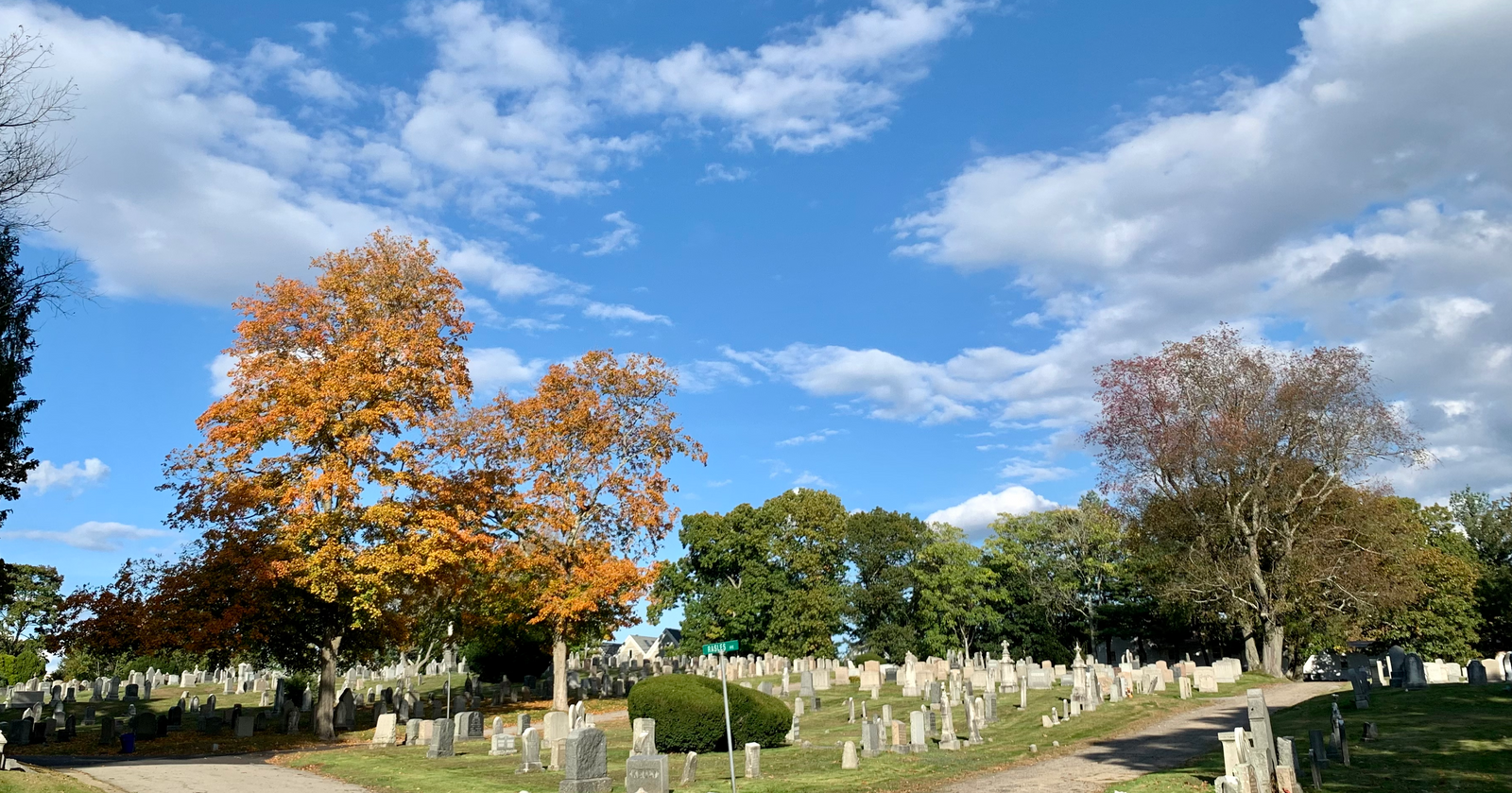 Ten years ago today, we took a leap of faith into the unknown: letting go of the world of security to search for a way of being and working that would bring us alive. The plan was to take a single, spacious year to reorient ourselves to a new life.

We had both been very successful in the world of security and had confidence in our intelligence and good hearts to make a positive difference in the world. All our lives we were able to accomplish anything we put our minds to, as long as we put in the work. We thought this transition would be no different.

Long after we leapt, and as we continued to fall and fail, we learned that intelligence alone was not enough. We needed a new set of skills to lead and guide others on their inner and outer journeys of growth and expansion in their professional and personal aspirations. 

And our good hearts were not enough. We needed to cultivate the capacity to sit with difficult emotions of fear, doubt, and regret — and perhaps most of all the discomfort of "not knowing." We had both been well educated to come up with quick answers, so we had to learn to say, "I don't know" with confidence and trust that creativity and innovation emerge from the space and the silence in "not knowing."

The one year of sabbatical we planned on became ten years of learning, practicing, and working, and we are still on that path — experiencing the reality that "living on purpose" is not a destination, but a constant journey of creativity and generativity.

Below, we have humbly pasted the email Jung sent to her Microsoft friends and colleagues announcing her departure ten years ago. Looking back, we had the seed of possibility then, which has now grown into a ten-year-old sapling!

In service of the whole with joy, play, vitality, abundance, and gratitude,
Charles and Jung
Co-founders, SoulCo LLC
~ ~ ~ ~ ~ ~ ~
From: Jung Starrett
Sent: Monday, October 24, 2011 11:18 PM
Subject: Jung v1.0 Release
Dear Friends and Colleagues,
As I shared with some of you, I have decided to leave Microsoft and my last day is Oct. 26th. Before I leave, I'd like to share with you what I've learned about Beloved Community:
My husband (Charles), 10-year old twin daughters, and I recently attended the 22nd annual Bioneers conference in San Rafael, CA, Oct. 14-16. I came to know Bioneers (www.bioneers.org) through its co-founder, Nina Simons. She led a 5-day retreat for Cultivating Women's Leadership (CWL) in April, 2010, in Sonoma, California, which I participated in with 19 other women from diverse backgrounds and all walks of life. As I have shared with some of you, CWL was the beginning of my shift to living on purpose: living a life that matters to me while doing what matters to the world.
The session that inspired me the most at last year's Bioneers conference was entitled "Beloved Community: Finding Our Ways Through."
"In a world in constant, rapid change, we need each other as never before, but powerful forces tear at the social fabric. What does it take to create authentic community? How can we work together and still preserve our individuality and cultural identities? How do we think, feel and sense our way toward a new definition of Beloved Community?"
I personally felt that Dr. Martin Luther King's concept of "Beloved Community" starts with an individual's desire and deed to create such a community. So, when I came home from last year's conference, I shared what I learned with my family, my "Beloved Community No. 1."
I asked my husband and my then 9-year-old daughters the following question: What kind of family do we want? We worked on this inquiry individually and collectively for a couple of weeks to create our family manifesto with everyone's input. The attached family manifesto is what we as a family agreed to consciously create together.
I truly believe that anything worth achieving begins with a vision. This family manifesto paints a family that each of us in my family wants to create together. I also believe each of us can choose to consciously create what we want in work and life. In order to create what we want, we first need to know what we want. Hence the question: "What kind of family do we want?"
For me personally, that question is intimately linked with "What kind of life do I want?" which led me to ask: "What do I want to be?" And I can no longer have it followed by "when I grow up" at the end of that question because I am grown up and I won't live forever.
Steve Jobs' recent death in particular had the following message for me: "We need to live what matters to us most! Life is short. There's no room for waste, waiting, or a series of 'what if's. The time is now, the place is here, and the power is me (and you)! Do not waste any resources you have. Appreciate what you have and share what you have to serve and flourish in what you came to this life for! Here and Now! Each and every day!"
This separation from Microsoft completes a 3-year cycle that began in early 2009 when I discovered that not only was the well of my soul as dry as a bone, but also its walls had cracked and I needed to mend my well before it could fill up again. As I mended my well, I gradually turned my face away from the accomplishments, achievements, and acknowledgements that had defined me as well as my work during the first half of my life. As I oriented myself toward aligning my work with my values, I knew that the second half of my life would be about living and working true to myself to leave a legacy for my daughters, for their children's children, and for the world.
Microsoft has been one of the greatest learning labs: it taught me that passion isn't enough for me. I have a huge need to move from passion to action, and from intention to manifestation, and from imagination to creation. I'm grateful to have had the opportunity to learn at "Microsoft University," and now I'm graduating with flying colors — which I need because falling or crashing is not an option: I can either fly or soar off the cliff with my family.
It has been an intense three-year exploration to find my true life and right livelihood. I thank each and every one of you for being part of my journey, and providing me with your generous support and energy. I couldn't have completed my 3-year cycle of learning and expansion without crossing paths with so many amazing and inspiring individuals like you. My gratitude is overflowing and I am honored to have been part of your journeys as well.
With wholehearted joy and gratitude,
Jung